Who We Are?
PPP GLOBAL IMPEX established in 2005 by the young and vibrant P.Prabhu, caters to the needs of an importer to source and control their production of knitted garments from INDIA.
In a short span of less than a decade the company has grown consistently, thanks to its young and energetic team, headed by an expertise management. The company takes pride in accomplishing the most challenging and demanding orders from various parts of the globe with quality and precision to the utmost satisfaction of its esteemed customers of great reputation and standards. In a few years, it has become a dynamic, respected and reliable partner for a few large scale importers and wholesalers in the European union for their sourcing, execution and production of fashion garments from INDIA.
Our Objective:
To be a one shop for sourcing, production, quality control and complete supply chain management of products that cores all apparel and accessories.
To allow total transparency through a web based system that lets clients access information round the clock such as status of sampling, production, shipping, testing, social compliance audits whenever required.
Our Mission:
To ensure ethical trading and providing value to the entire production – sourcing - product development Apparel chain.
Our Vision:
To produce products to a quality level that surpasses its quality expectation.
To become the gateway for modern India and various international clients and to emerge as India's leading sourcing agent for Hi-Fi Apparel and fashion by providing quality products and observing the highest Social, Economical and Environmental standards.
URL QR Code for PPP Global Impex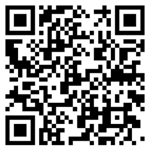 Who We Are? | How We Do? | Why We Are? | What We Do? | Where We Are? | Career With Us